Tsukiji Soba Academy & Japanese Cooking Academy
Akila Inouye, soba and Japanese cooking artist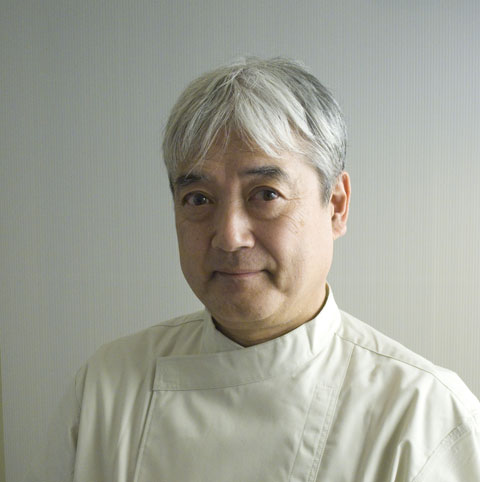 Akila Inouye is the founder and the master chef of Tokyo cooking studio, which had established as Tsukiji Soba Academy in 2002 at the very close point to the world biggest fish market. Afterward, he needed to expand his class both offering Japanese home cooking and soba making to meet his customers' desirous requests. Today, he also conducts Japanese cooking lessons as the master chef of Japanese Cooking Academy at the Tokyo cooking studio.
Akila has developed the smartest way to make soba noodles by hand and practical Japanese cooking with his experienced technique and wealth of knowledge.
He speaks English and Japanese and offering soba and Japanese cooking class to give awesome culinary experiences for the worldwide people.
From the Academy's beginning, Akila had offered his class for more than 20,000 people.
Two of them won the Michelin prizes and the other two started their own soba restaurants in US and the most of his graduates being successful today.
In 2002 just after only two months of the Tsukiji Soba Academy's establishment, Steve Jobs; passed away in 2011; ex-CEO of the Apple computer Inc, offered his private chef to learn soba making technique from Akila. It is the well known fact that the Apple started to serve Japanese authentic soba noodles in their company restaurant, MacCafe, from 2003.
In 2009, he started his break through action towards the world in US with the coast to coast culinary tour. He organized a lot of soba demonstrations and workshops in New York, Dallas, San Francisco and Los Angeles.
On the 2010's new year's eve, he had shown up in the front page of Los Angeles Times special issue and contributed the authentic soba recipe and intoroduced the soba world with many pictures.
Akila once returned to Los Angeles in June 2010 to offer over 20 workshops in handmade soba and Japanese home cooking sessions. On this tour he succeeded his pop-up soba restaurant for a week and so many foodies crowded at the temporary restaurant in West Hollywood. So many US people realized the great taste and texture of 100% genuine gluten free buckwheat noodles there with big sound slurping.
Akila has written many culinary books in Japanese.
He is one of the contributing editors and writers of "The Dictionary of Cookery Terms" 2010 Japanese edition. Akila's latest soba technical book has published by Asahiya Syuppan.
His soba technique video and some culinary books will be coming up soon.
His current activity is to spread out soba culture towards the world. TV show, radio, newspapers, magazines and bloggers, so many mediums have their interests in Akila and very often to follow to and do the reports on him.
Akila was born and raised in Tokyo. He enjoys Tokyo style cuisine. Soba and Japanese dishes are both his favorites. His cooking policy is "Being smart and radical." This is the foremost reason why he decided to be a soba and Japanese cooking artisan who keeps strictly staying in the absolute cookery essentials.